︎︎
Natalia Janula is a London based Polish multidisciplinary artist whose practice consists of mixed media assemblages, sculpture, video, photography, speculative wearables, CGI and performance. Her works explores the female body, the natural world and material phenomenology. It equivocates between the organic and synthetic, often simulating entities whose physiologies include both technological and biological components.
Janula works with silicone, latex imprints, jesmonite, 3D prints in sandstone, ceramics and found objects a to create sculptural forms as assemblages of natural objects and their replicants. Parts salvaged from old, discarded electronics, rusted tools, cheap consumer household items – re- purposed, re-cast, re-worked. Embossing, solid cast design, generating rubber mother molds, imprinting and replicating. As part of this CGI elements are explored, bringing objects' materiality into the contemporary digital realm.'
Crossing the boundaries of the intimate and alien, her work can be at once comforting and unnerving, desirable yet repulsive. A perturbing humour twists and winds pervasively throughout.
In recent work, Januła has been studying the Japanese art of Ikebana as a means of exploring an imagined 'physiological landscape', which has permeated both her sculptural and moving image work. Her current short moving image compilation, Rhizome, I comments on functionality, ecology and hybrid objects while performing in a miniature electro-mechanical circus.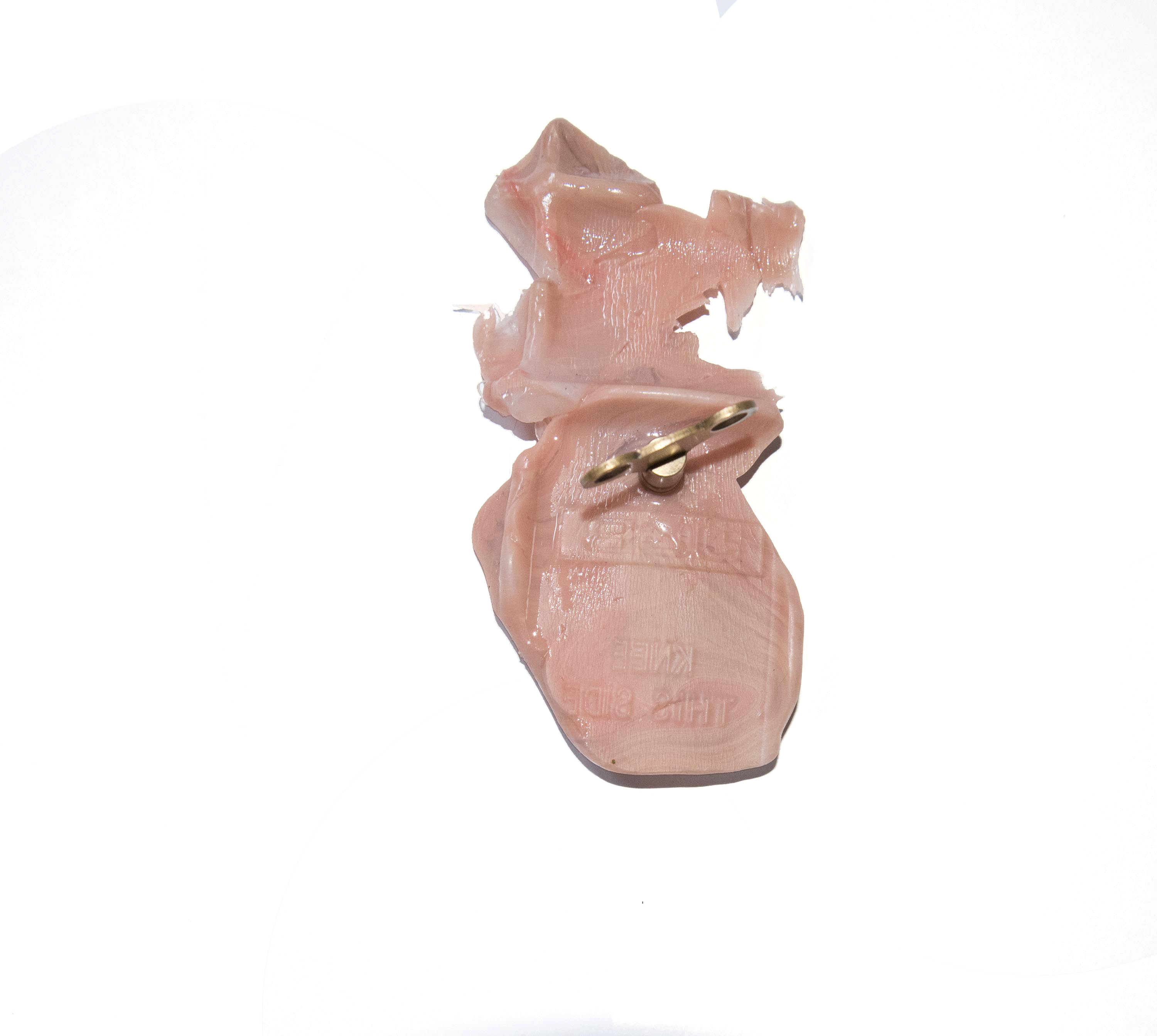 CV ︎


Natalia Janula was born in Kozienice, Poland and currently works between UK and Poland. She/they graduated with MFA from the Slade School of Fine Arts in 2015.


Upcoming:

Xxijra Hii, London, January 2022

Camden Art Centre, March 2022

Dkuk London, August 2022



Ongoing:

Camden Art Centre Peer Forum, 2020-2021

TBA21 Academy (https://ocean-archive.org/, https://ocean-archive.org/view/607)



Past:

Thorp Stavri, London, October 2021

Prometheus project , Canada, August 2021

Artsterritory residency, Venice, September 2021

IA Artist in residency - online, November 2021

Collective Ending, London, April 2021

Greedy Rigor, Belsize Park, April 2021

Urban Antibodies, Weekend, Athens, Nov 2020

The Girls with gray faces had hearts of different colors, Lodz, July 2020

Laminar Bodyies, Final Hot desert, Utah, May, 2020

Potion Room, Subsidiary Projects, London, February 2020

Between Aeaea and the Rocks of Scylla, The Horse Hospital, November 2019

Temporary realities, Chalton Gallery, London, October 2019

Absinthe §2 & Collective Ending & Georgia Stephenson, London, August 2019

you're mulchy green you're verdant matter, Slade School of Fine Art, London, August, 2019

Worm Show, Chalton Gallery, London, July 2019

Domestic landscape, Jupiter Woods, residency, London February 2019

Most Dismal Swamp, Gossamer Fog, London, September 2018

Real Myth, V23, The Old Biscuit Factory, August 2018

Forced Collaboration, Online platform/project, July 2018

Swallowed her agile tongue, Crown Point Studios, Glasgow, January 2018

Disco Landscapes, Raven Row, London, November 2017

Some sort of fossil, CGP London Gallery, November 2017

Skin dance, Gossamer Fog, London, August 2017

Fleshy Wearables, Changing room, London May 2017

Glasgow Sculpture Studios Residency, March 2017

Fleshy Bits, Hearts Lane Project Space, London, June 2017

Prjkt Mon:Dust, Safehouse, Peckham, London, July 2016

Substance Rift, House of Vans, London, May 2016

Cacophonia, Peckham Pelican, London, March 2016

Objects from the temperate Palm House, Bargain Spot, Edinburgh, January 2016

Beep Bleep Deep Sleep. Solo show, Union Gallery, London, July 2015

Slade School of Fine Art MA Graduate Show, June 2015



Shortlist, Awards and Scholarships

AHRC Grant, 2020

Felix Slade Scholarship, 2013-2015

Shortlisted for New Contemporaries, 2015